Debate team takes second at regionals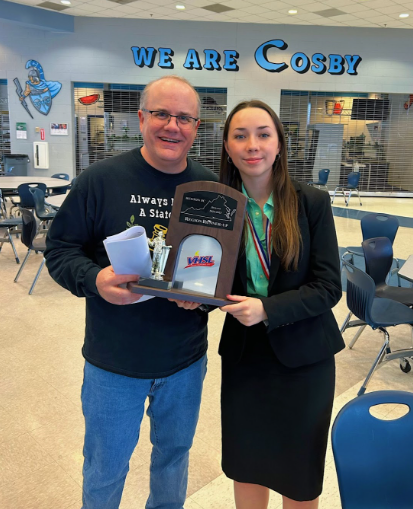 On Mar. 19, Clover Hill's debate team earned second place in the VHSL 5C Regional Tournament. Freshmen Peter Appleton and Drew Haskin were champions in policy debate. Senior Maggie Matzen went undefeated and placed second in the Lincoln-Douglas debate. Junior Randy Ashie placed third in Congressional debate. Freshmen Shayni Gogenini and Grant Akers and sophomore Everett Beach advanced to 5CD Super Regionals Student Congress.
Senior Maggie Matzen has debated for five years, and she felt a large amount of support going into regionals, where she debated Supreme Court justice term limits.
"I felt pretty confident about regionals because I placed second during my junior year," Matzen said. "It was really cool because regionals got to be my last debate tournament hosted in Chesterfield County. My art teacher came and watched, and my good friends came and watched. I felt really well about my rounds. I got a perfect score on two of my rounds."
Next, the team will compete at the region 5C and 5D super regional tournament on Saturday, April 1 at Turner Ashby High School.