On Monday, Oct. 16, Clover Hill varsity and junior varsity field hockey fell to Powhatan High School. JV was defeated 0-1, followed by Varsity, losing 0-9.
Despite the score, the Cavs played to their absolute best against a tough opponent. Powhatan are 12-2 on the year and are 11-1 in Dominion district play.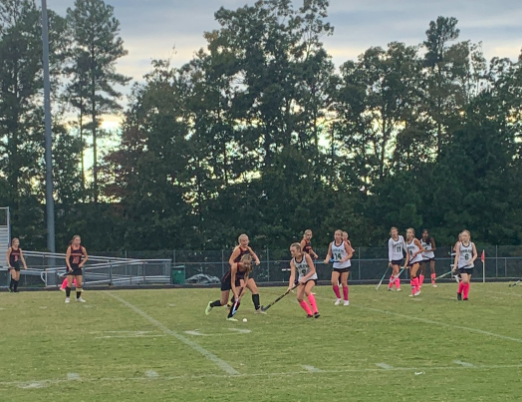 The field hockey team has made several improvements since last season, when Varsity only won one game. This year's squad is currently 5-8 with 3 games still to play.
With a favorable schedule, a season with an even record is on the horizon. The next three games are L.C. Bird, Cosby and Thomas Dale.
JV had an excellent game, holding Powhatan to only one goal, an improvement since their last game against Powhatan which ended 0-3.
"Our team has had a lot of improvement over the season," said JV sophomore defender Cassidy Conley "We played super well against one of the best teams."
JV's record is now 3-8-1 with two games remaining.