In Nov. 2021, Richmond voters rejected the first proposal with less than 1,500 votes. In Jun., the proposal was revived after the City Council decided to place it back on the ballot by an eight-to-one vote. This decision caused debate because the project's opponents challenged the no-bid process in court, which is an important step for companies seeking contracts through competitive bids. 
Developers Urban One, a black-owned media company, and Churchill Downs Inc., a horse racing company, proposed the $562 million Richmond Grand Resort and Casino.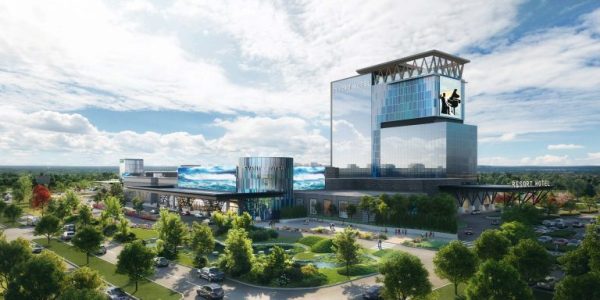 An estimated $30 million in local tax revenue, a 3,000 seat concert venue, a 250-room hotel, a 55-acre outdoor park and 1,300 jobs were expected to be produced by the Richmond Grand Resort and Casino. At a news conference in Sep., city leaders promised to spend about half of the tax revenue on expanding child care programs and education in the city. 
Voters in all districts except the Eighth and Ninth rejected the proposal, despite the fact that the closest residents to the casino strongly supported the planned site. It fell short by 13,185 votes. 
After all precincts had reported, fifty-eight percent of voters chose no and forty-one percent cast yes ballots according to the Board of Elections. Voter turnout was forty-three percent. 
Supporters emphasized the potential for increased tax revenue and employment, along with opportunities as a major development for the community. Mayor Levar Stoney, the Richmond NAACP and other local businesses backed the project, which was supposed to be located at 2001 Walmsley Blvd. and 4700 Trenton Ave. According to the terms of the agreement, the city would have received $25.5 million up front and an additional $1 million when financing closed. 
While supporters claim Richmond's economy would have benefited from this casino, residents were unlikely to benefit in terms of health and finances in the long run. Casinos are predatory businesses that prey on vulnerable groups by enabling problem gamblers, such as those who are more likely to develop a gambling addiction and those who gamble for financial reasons. 
As of now, Bristol, Portsmouth and Danville have all welcomed casino openings in Virginia. In Norfolk, a fourth casino is in progress.