Update: Griner freed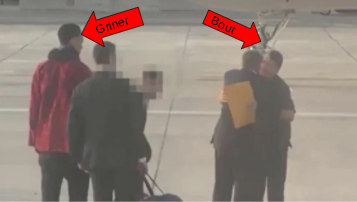 The Russian government gave a nine year prison sentence to Women's National Basketball Association (WNBA) star Brittney Griner on Oct. 26 for possession of cannabis oil and vape cartridges. Yesterday, the United States government made a prisoner swap that will bring Griner back home. 
The swap comes nearly 10 months after Griner was originally arrested at a Russian airport. President Joe Biden and Russian officials made a deal, arranged in Abu Dhabi, that sent the WNBA player back to America in exchange for Russian arms dealer Viktor Bout. The original goal of the United States government was to free both Griner and former marine Paul Whelen, who is being held for 16 years after his arrest on espionage charges in 2020. However, the Russian government is not willing to offer a two-for-one for Bout. Whelan's family received advance notice of the deal.
"We've not forgotten about Paul Whelan," Biden said. "We will keep negotiating in good faith for Paul's release."
Brittney Griner landed in San Antonio, Texas as of 6 a.m. on Dec. 9.