S1 Ep. 2 – Recapturing Lost Cavalier Spirit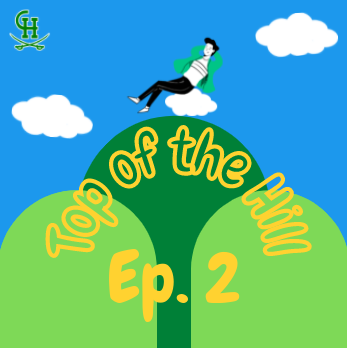 https://anchor.fm/top-of-the-hill/episodes/Recapturing-Lost-Cavalier-Culture-e1b3knj
Here is the link to our second episode from Top of the Hill!
Description:
The Cavalier Chronicle Staff gets face-to-face with Clover Hill teacher, Thane Bruce, as we interview him on his past experiences as a student at the old Clover Hill High School. Along with the interview, the Staff debates on the hot topic of this week, which is when Christmas music is acceptable to listen to (episode featuring: Ethan Dobbins, Ayathi Gogineni, Spencer Woodbury, Ben Schneider, and Layla Vega).
Here is also the main story that our podcast episode was focused on, written by our staff writer, Layla Vega.
Memories of Green and Gold: Nearly half a century of history on the Hill