Softball falls to Midlothian in 5C Championship, set sights on Woodgrove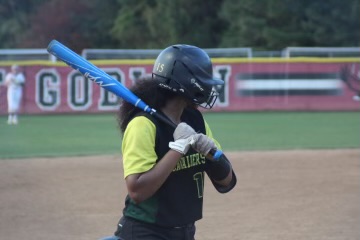 A pair of Trojan home runs proved to be too much for the Cavaliers on Friday night, as they fell 3-0. With the loss, the Cavs finished as the Region 5C runners-up for the second straight year.
While the Cavaliers had already punched their ticket into the state tournament after Wednesday night's victory over the Deep Run Wildcats, a win against the Midlothian Trojans on Friday would have given them home field advantage against the Riverside Rams on June 6. Instead, the Cavs will travel to Woodgrove High School to face the number one ranked team in Virginia.
The Green and Gold fell behind early and could not come back in the loss against the Trojans. After losing the first two matchups against the Trojans earlier in the year by scores of 14-1 and 10-4, respectively, the Cavs played to avenge those performances. While the Cavs started hot with a single by freshman Kristyn Niles, a single by junior Allana Overby and a walk issued to sophomore Alejandra Wittman, they were unable to capitalize on the opportunity, leaving runners stranded in scoring position.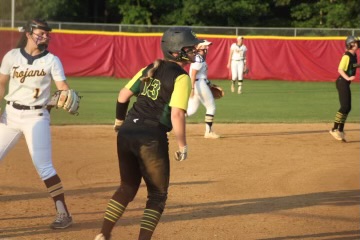 Midlothian then took the lead in the bottom of the first, courtesy of a two-run home run by freshman Isabella Moussa that scored George Mason commit junior Emma Salzman. 
Pitching was strong on both sides. Sophomore Marlee Gaskell started and threw a complete game for the Trojans. She surrendered zero runs on eight hits while striking out five. For the Cavs, senior Angelina Branch started in the circle once again. She also threw a complete game and racked up ten-plus strikeouts once again. She gave up three runs on three hits while striking out an impressive 13.
A massive blow for the Cavaliers came in the bottom of the fifth inning when Salzman came up to the plate again and smacked a long ball over the center field fence to extend the lead to three with a solo shot. 
Down to their last appearance at the dish, the Cavs were able to get two runners on base after singles by Niles and Wittman. Again, however, they were unable to score and the Trojans came away with the win.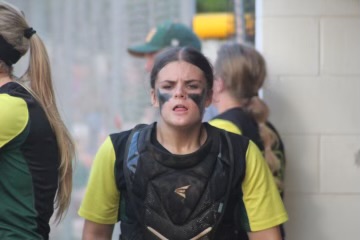 The Cavaliers will now prepare for the state tournament, where they will make the almost three hour trip up North to Woodgrove High School to take on the Region 5D champion Wolverines on June 6 at 6:30 p.m.