School board rescinds mask mandate on 3-2 vote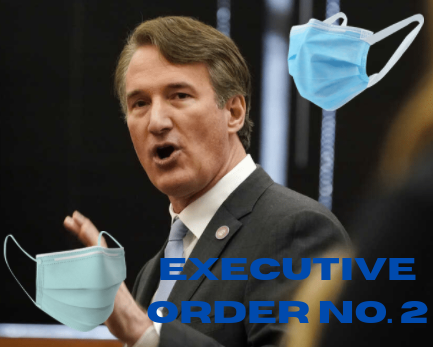 On Tuesday, Jan. 25, the Chesterfield County School Board, including Ann C. Coker (Bermuda District), Dorothy L. Heffron (Clover Hill District), Debbie G. Bailey (Dale District), Ryan M. Harter (Matoaca District), and Kathryn S. Haines (Midlothian District), had voted to rescind the mask mandate.
After more than an hour of discussion in a closed-to-the-public meeting, the school board voted 3-2 in favor of giving parents and students the option to wear masks instead of mandating them. This decision became effective on Jan. 27. 
Newly elected Virginia Governor Glen Youngkin made the repeal of the mask mandate a prominent campaign issue, declaring that parents with children in public schools should decide whether their child should "be subject to" the mask mandate at the child's school or not.
According to Forbes, Governor Youngkin made this decision because he believes that the "negative effects of mask-wearing by school children outweigh the positive ones." Some of the negative effects outlined by Gov. Youngkin include increasing feelings of isolation, giving a false sense of security, and inhibition of the ability to communicate effectively with one another with close contact. 
In opposition to Gov. Youngkin's beliefs and his executive order, school officials in Northern Virginia and Central Virginia, including Arlington County, Fairfax County, Henrico County and the City of Richmond stated that they will continue to uphold the mask requirements for their public school students. According to CNN, these counties chose to uphold the mandate enforced by former Governor Ralph Northam as such "prevention strategies have been proven effective in keeping transmission rate low."
The Supreme Court of Virginia sided with these school districts in a Feb 4 decision that halts Gov. Youngkin's executive order.
Clover Hill High School and Chesterfield County Public Schools have given the opportunity for students to decide, based on their comfort, whether they want to continue wearing masks or not. For more information regarding the mandated removal and individual opinions in the Clover Hill community, click here.