Women's History Month Spotlight: Emmeline Pankhurst
This article is the first in a five-part weekly article series that will feature famous historical female figures for the month of March. This week's feature will deal with Emmeline Pankhurst, an influential woman who worked to give British women the right to vote in 1918. 
Born in 1858 in Manchester, England to Sophia Goulden, Emmeline Pankhurst quickly became an English political activist. With women hardly garnering the same rights as men, Pankhurst felt it her responsibility to organize the UK suffragette movement, a movement that saw the achievement of women's suffrage before her death. 
Her political activism began in 1894 with the Women's Franchise League. The Women's Franchise League gave married women the right to vote.
Pankhurst was not finished fighting for suffrage, however, as she created the Women's Social and Political Union (WPSU) in 1903, which fought for even more women's suffrage rights, aside from just married women. The WPSU found success in a mixture of violent and nonviolent protests. Among those protests, Pankhurst's society found the most success in marches and hunger strikes. 
During her time leading the WPSU, Pankhurst was jailed on three separate occasions, an attribution of her determination to social issues of this time. In addition, she toured the world in an effort to globalize women's suffrage. Some of her most popular tours were in the United States, Canada and Russia. In fact, after World War I, Pankhurst moved to the United States, while also spending time in Canada and Bermuda. 
In 1918, women in Britain were given the right to vote, primarily thanks to Pankhurst's actions. However, in the 1918 act that gave women the right to vote, only women of age 30 or older were included. Women were not given an equal right to vote until the year of Pankhurst's death in 1928. With the passing of the Representation of the People Act, women age 21 and older were given the right to vote. 
Thanks to the perseverance and determination of Emmeline Pankhurst, women, to this day, have an equal opportunity to vote as their male counterparts. Pankhurst's fight for women's suffrage in Britain paved the way for many other suffrage movements, especially in the United States, where voting rights were granted in 1920, two years after the first women's suffrage laws were passed in Britain.
Leave a Comment
About the Contributor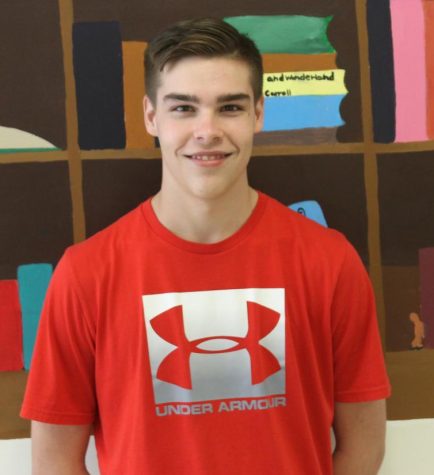 Cabot Butts, Editor-in-Chief
Currently a senior at the Math and Science High School at Clover Hill, Cabot is very much interested in the world of sports. He is currently in his second...