Weekend wins reaffirm: Cavs own the stage
The performing arts department is known for its dedication and tradition of success, but they took it to a new level last weekend as all four groups placed in their respective competitions, bringing home a plethora of awards, superior ratings and prominent titles. 
Clover Hill Band
The Symphonic Band, composed of predominantly underclassmen, received a unanimous vote of Superior from all four judges, a great honor received after a long time of only receiving excellent.  The Wind Ensemble, the auditioned ensemble, received straight superiors and all A's and A+ s in every category on the score sheet, including for execution, communication, and consistency. All 95 members of the bands did an overall amazing job!
Furthermore, also in the category of band performing arts, three Clover Hill Band students have been selected to be part of the All-Virginia Band as the top three performers in the state. The students are Aden Kim (Flute), Brenden Rafferty (Clarinet), Maddox Bruce (Euphonium). These three Cavaliers will represent Clover Hill in the event at Christopher Newport University on April 21-23.
Iridescence and New Dimensions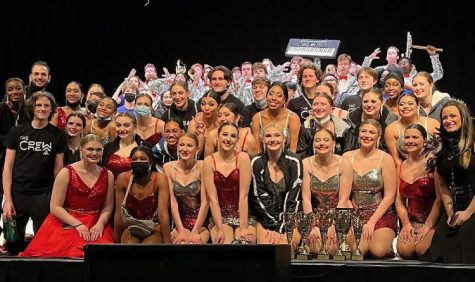 On Tuesday, Mar. 8, the orchestra program had their assessment as well. In their assessment, the orchestra students received a superior rating, the highest possible rating, and straight 1s or As. The judges noted they did well on cite reading, communication with the directors, and intimation. 
For the show choir programs, on Friday, Mar. 4, Iridescence, the all-girls show choir, swept the competition at Manchester High School, receiving the titles of Best Costumes, Best Show Design, Best Band, Best Choreography, Best Vocals, and 1st Place in their division and Grand Champions Overall for their performance called "Evil Queen". New Dimensions, the mixed show choir, performed spectacularly the next day at Clover Hill with their historically themed performance: "We Hold These Truths."
Theatre on the Hill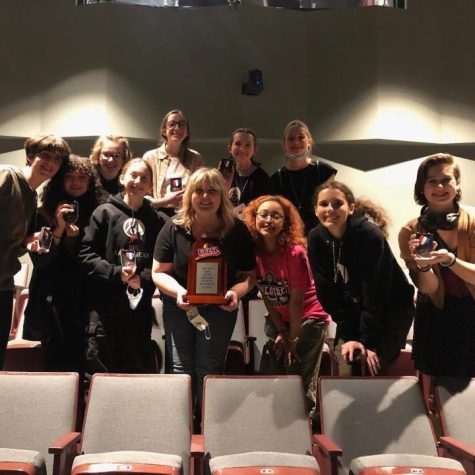 Finally, for the theater program, on Saturday, Mar. 5, Theater on the Hill won second place at States, the highest win in school history, with their one-act play titled Night Witches, a tragedy set during World War II. Theater students Riot Gradiellas, Laurel Bennett, and Sarah Craft got nominated for Outstanding Actors and got commended by the judges during the award ceremony.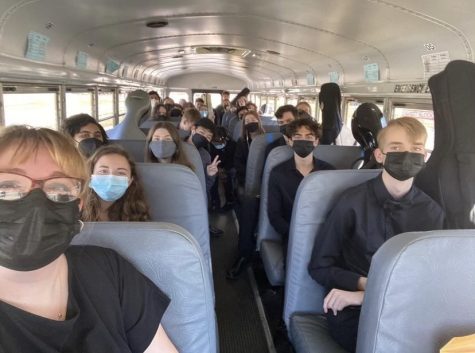 Clover Hill Orchestra
On Tuesday, Mar. 8, the combined orchestra performed at the Virginia Band and Orchestra Directors Association Concert Assessment at James River High School. At the concert assessment, an "SOL" for the orchestra, the combined orchestra performed for a panel of judges.