You can dance if you want to? A potential new elective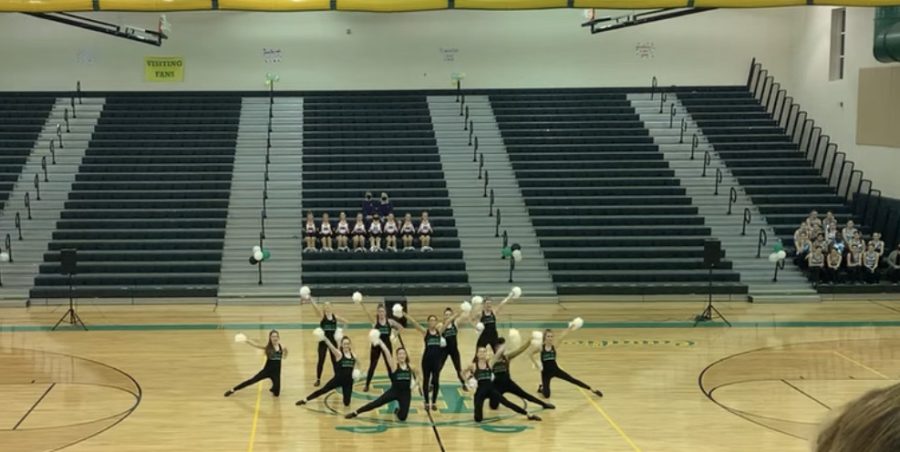 Cavalettes dance coach Michaela Smith has sparked inspiration and determination to bring a dance class as an elective to Clover Hill High School next year. It will be a gym credit that consists of the technique, history, and evolution of dance.
As part of this newly developed elective, students would get to learn the different styles of dances such as modern, jazz, hip-hop, and musical theater. They would also learn dance terminology and how to choreograph their own dances. The goal of the class is to have students be able to take everything they learn in each marking period and put it into a self choreographed routine with a group of people.
"I was hoping that at the end of each nine weeks there would be a choreographic project for the students to use everything they learned from that marking period, pick a style they want to focus on and create a dance with a group of students," Smith said.
Bringing a dance class to the Hill would be a great chance for students to learn the art of dance without having to spend a lot of money outside of school to take extra dance classes. They will be able to learn team building skills and artistic creative thinking through creating dances. 
Students who love the art of dance will get the opportunity to express their love and get educated while pursuing an activity they are passionate about during school hours.
Freshman Kyasia Hairston loves the art of dance and would be interested to take this dance elective to better expand her dancing skills.
"I really like to dance and I would love to learn more skills and tricks," Hairston said. 
By the end of the year, the goal for this elective is to perform a showcase that would present everything the students have learned throughout the year to the school. 
The most significant challenge Smith she believes she will face is making sure students aren't too hard on themselves. In the art of dance there's always the chance of becoming too hard on oneself and wanting to focus on others around you instead of yourself.
"I want to encourage them to show up everyday, even if it's hard, and not be afraid to put themselves out there;[I want them to be able to try something new and not compare themselves to others, that's something I don't want," Smith said. 
She wants this to be an amazing time and experience for all students who are interested in taking the elective. If anyone is interested in taking a dance elective in their following years at Clover Hill, contact Michaela Smith with her email @[email protected] or stop by her classroom, Room 221.