Izzy Carter, Kruger lead Cavs in win over Monacan
The Clover Hill girls volleyball team faced off against the Monacan Chiefs last night on the road. The girls improved to 4-2 on the season after their three set to one victory over a solid Monacan opposition. 
In the opening set of the match, the Cavaliers won by a score of 25 to 18. While the score may seem close, unforced errors caused the majority of Monacan's points with a couple of errant serves hitting the net. 
In the second set, the Cavs jumped out to an early seven to one lead. During this stretch, Senior captain Izzy Carter served up a couple of aces and was the ringleader for a couple of Cavalier points, highlighted by a fake set that ended up going over the net and hitting the ground. Carter finished the win with seven kills, 12 assists and six aces making her the Cavalier Chronicle's Player of the Game. 
However, the third set of the match saw the tide of the game shift in favor of the Chiefs, resulting in a 14-25 Cavalier defeat. The Chiefs were able to take an early four to one lead that never changed during the set. For the Chiefs, their offense led them to a set victory while Clover Hill had a number of miscommunications.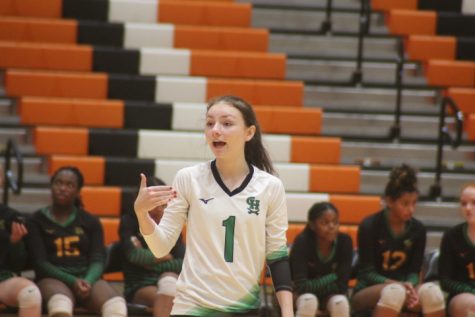 Fortunately for the Cavaliers, they brought momentum back to their side thanks to a couple of aces from sophomore libero Sophia Carter (#1). The aces helped contribute to an early lead that Monacan never took away as the Cavs handily won the final set 25 to 16. 
Beyond I. Carter and S. Carter, senior Reagan Kruger (#2) and junior Virginia Collins were impactful. Kruger contributed seven kills and dished out nine assists, while Collins secured a team high 11 kills and also won the final point with an ace.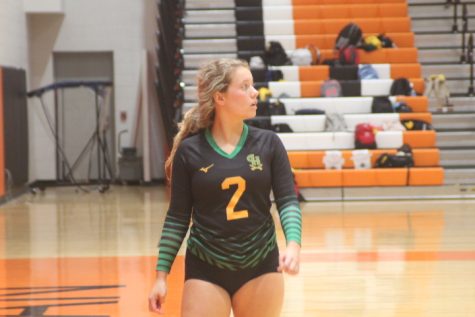 The Cavaliers return home next Tuesday, Sept. 20 to face off against Powhatan (2-3) as they look to extend their win streak to two.