All around team effort leads to win over Manchester
The girl's volleyball team faced off against Manchester last night at The Hill. Against a loud Lancer crowd, the Cavs won 3-1 while showing off impressive team output. 
The Green and Gold came out hot, taking an early 11 to 5 lead over the Lancers in the first set, with impressive teamwork coming from senior captains Izzy Carter and Reagan Kruger. However, communication errors by the Cavs fueled by a loud opposing crowd led to a Manchester comeback; pulling within two points, 22 to 20. After a couple clutch serves and kills from Junior Virginia Collins, the Cavs closed out the set 25-23.
The second set proved to be a close one, going back and forth until the Cavs took advantage of some mishaps from the Lancers. They were able to get out to a 17 to 14 lead, the biggest of the set to that point. After a standout performance from freshman Chasaya Deliazard, which saw her block multiple Lancer kill attempts and serve up a couple of aces, the Green and Gold took the set 25 to 20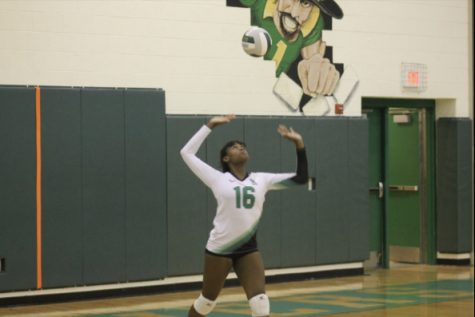 Trying to close out the game, the Cavs played an uncharacteristic third set. On various occasions, they failed to communicate with each other on both sides of the ball. Multiple times, more than one player went for a ball simultaneously; other times, no one went for the ball, allowing an easy drop. After giving up the third set 25 to 18, the Cavs looked for a reset in the break between sets. Aforementioned senior captain Kruger gave the team motivation during that break before fourth year head coach Mike Carter stepped in and reminded the Cavaliers of their overarching goal.
The fourth set seemed to start the same way as the others. With errant serves early, the Lancers were able to take a quick lead. However, Coach Carter's words seemed to motivate the team, as the girls came back, taking their first lead of the set at 12 to 11. The set didn't come without controversy, however, as the Manchester coaches let the officials know how they felt about various calls throughout play. After a couple of smart plays and sets from the senior captain I. Carter, the Cavs dominated on the way to a 25 to 16 set win. That win closed out the match. 
Aforementioned senior captain I. Carter finished the game with 14 serves, eight of those being aces. She added nine kills, earning her the Cavalier Chronicle Player of the Game award; her fourth honor of the season.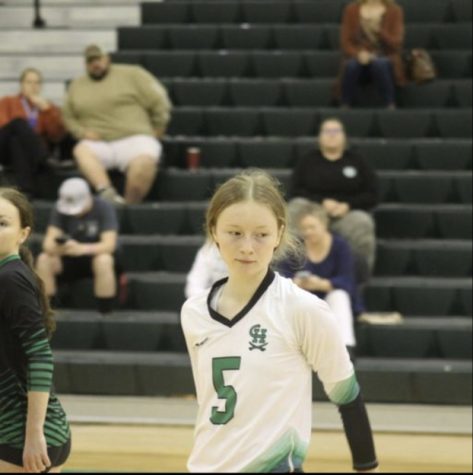 The Cavs' next game will be on the road on at 7 p.m., where they will look to give the undefeated Midlothian Trojans (14-0) their first loss of the season.