Emmys bring fun and comfort with usual dazzle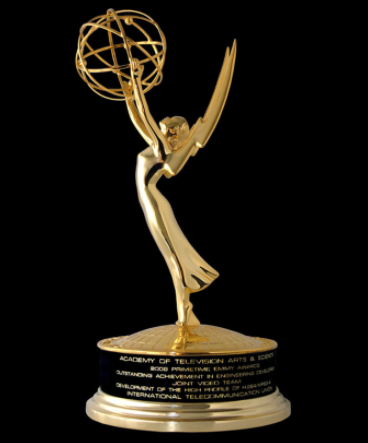 An Emmy award is an outstanding achievement in television in the United States Of America. The ceremony took place at the Microsoft Theater in Los Angeles, California on Sept. 12. 
This year, long-time Saturday Night Live cast member Kenan Thompson hosted the 74th annual premiere that was held on the gold carpet.
The Academy has 23,000 qualifying members that get separated into groups where they have to vote on a specific field where the nominees are chosen. After the nominees are chosen, voters can choose whoever they think performed with the most excellence in each field. If a show is nominated, then voters select the best performing actor or actress. 
After a nominee accepts an award, they are required to give a speech. This year, notable American singer and entertainer Lizzo had the most heartwarming speech of the night, bringing tears to everybody's eyes while talking about childhood experiences.
Zendaya, known for her acting in American movies and television shows, won a drama acting award for her excellent role in the HBO series "Euphoria". With 11 award winners, HBO collected the most primetime Emmys. The runner up was Netflix, earning three primetime Emmys. 
To wrap up the ceremony, Apple TV's "Ted Lasso" took home the show's second Emmy award for a comedy series. The show was filled with funny moments, heartfelt speeches and amazing outfits.