Girls cross country finishes season at regionals
On Nov. 2, the girls cross country team competed in the regional meet at Pole Green Park. Though they did not advance to the state meet, they placed eighth overall in an improvement from last year, when they did not have enough runners to place. 
This year, they fielded the full seven runners in the varsity race, including six freshmen. The other varsity runner was junior Weslie Rosenberg, who unfortunately had to drop out of the race after injuring her knee on the second mile.
Overall, the team scored 216 points and the top five had an average time of 24 minutes and 23 seconds after racing through the course, which took them over fields and through woods. They raced a distance of five kilometers, which is just over three miles.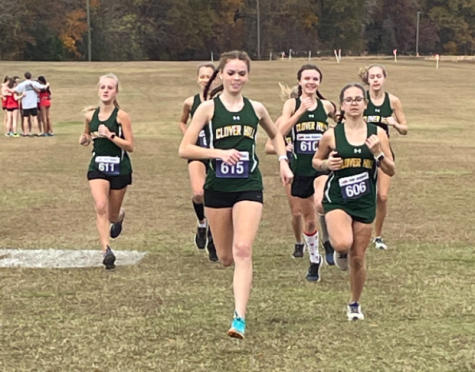 Freshman Sophie Schneider led the way for the Cavs, earning thirty-eighth place by finishing in 22:39. She was followed by fellow freshmen Abby Ellis and Ashton Bupp, who came in forty-third place with a time of 23:17 and forty-seventh with a time of 23:42, respectively. 
According to Bupp, the three ran together for the first two miles and approached the course with a pre-determined strategy to maximize their performance. They decided to approach the first and second miles differently because of the difference in terrain; the first mile was entirely flat and the second featured several hills. 
"We were gonna go out really fast on the first mile because we knew we were gonna go slow on the second mile, and it was gonna even out," Bupp said.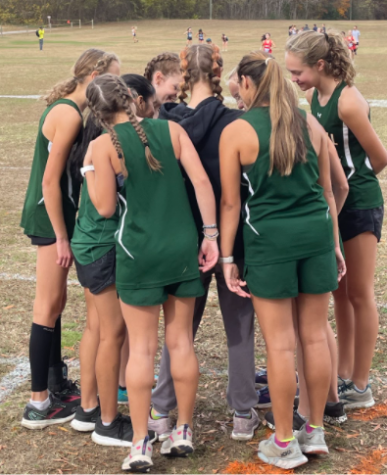 Ellis believes that running the course earlier in the season at the Pole Green Invitational on Sept. 10 helped them plan for the regional race.
"We walked over and saw the hills before we actually ran and we've run the course before so we knew what we were doing," Ellis said. 
Next was freshman Anna Jane Molis, who crossed the line at 25:17 for fifty-fourth place. Freshmen Mollie Bowers and Tilly Canty closed out the race for the Cavaliers by earning fifty-sixth and fifty-seventh place with times of 26:57 and and 28:45, respectively. 
After the varsity races were done, three more runners, senior Ishita Patel, junior Mary Anneke Van Eerden and freshman Kiran Pisolkar, competed in the sub-varsity race. Patel finished in 28:52 and Pisolkar and Van Eerden both crossed the line at 29:44.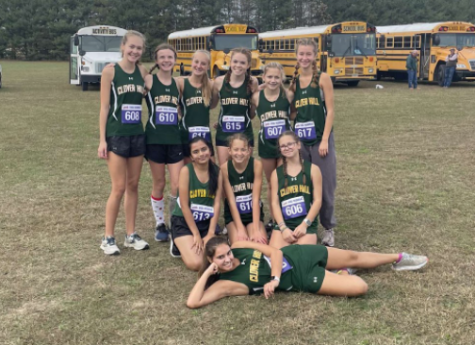 The regional meet marked the end of a season that represented a fresh start for the young and developing team, who hope to contend for a spot in the state meet in the next few years as they gain more experience and put in more training. 
"[We'll] probably go to states," Bupp said.