Volleyball seniors say goodbye to The Hill
After a season that saw the girls' team advance to the regional semifinals for the first time in a decade, three seniors will say goodbye to the court at Clover Hill to pursue their futures. Additionally, the boys' volleyball team will say goodbye to their one senior, Bryce Matthews. 
Team captain and recently announced Regional Player of the Year Izzy Carter will miss her team. 
"I will definitely miss being part of a family," Carter said. "I spent almost everyday with these girls and [was able to develop] relationships far past volleyball."
The other team captain, Reagan Kruger, also feels that she will miss her teammates the most. She loved being able to goof around with a team that felt like more of a family than anything else. 
"I will sure miss getting food before games and talking about the most random things with the team," Kruger said. 
Kendra Weigand will never forget the senior night game when she left the game with a sprained wrist. 
"Everyone came running to me the minute we won [the match], and we all celebrated in the [athletic] trainer's office," Weigand said.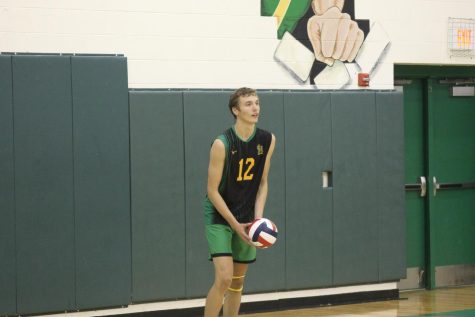 The solo boys' volleyball senior, Bryce Matthews, plays middle for the Cavs. He found that he created special unreplicatable friendships throughout his high school career.
"I've been able to build bonds with [teammates] and create closer connections to teams and more friend groups throughout the entire school," Matthews said. 
With the high school careers of these four seniors now behind them, it is time to start looking forward to the next journey that will shape their futures.