The SAT is an antiquated test with a racist history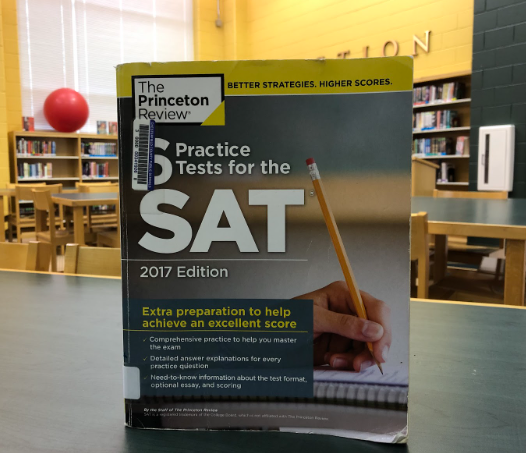 For almost 100 years, colleges have used the SAT to determine whether or not a student is intelligent in order to decide which students to admit. 
However, there is a correlation between the SAT and the oppression of people of color (POC). According to the National Education Association (NEA), the history of SAT is steeped in a culture of racism. The person who created the SAT, eugenicist Carl Brigham, believed POC were less intelligent than the average white person. He warned people that in the future education would decline rapidly due to an increase in racial mixture. The Ivy League schools then started using the SAT. They wanted to determine what students were worthy of attending their school that had not already attended preparatory schools. 
Outside of the Ivy League schools, this test was created to prove white people were the superior intellectual beings. However, according to counselor Theresa Wooten, the SAT is not always an accurate representation of intelligence or future success.
"There are some students who test well and don't do well in college," Wooten said. 
African-American and Latino students scored lower than white people and were said to be less intelligent, but the tests were created that way so white people would score higher. Even critics admitted to this test being biased and believed it is used as a "racist weapon." People in power or those with money will manipulate the tests in favor of their children, which makes it completely unfair to others. 
In the present many schools have decided to make SAT scores optional or not needed to apply for college. English teacher Leigh Nagosky believes that the test is not a suitable indicator of a students' abilities and that colleges should evaluate the student's entire academic profile, as well as extracurriculars. 
"SATs are biased, a good score doesn't mean they'll do well in college or graduate," Nagosky said. "Testing isn't reliable to how students will do. It's not the only indicator of a student's strengths. You need a whole list to look at the students, their courses and how well they did." 
Even though throughout the years they attempted to remove the bias from SATs, some schools believe it should not play a part in admissions. Since the pandemic 80% of four year schools stopped requiring SAT scores. An increasing number of students chose not to submit their SAT scores. In 2021 only 51% of students submitted their scores; this is a significant drop from the 78% of students who submitted them in 2019. Wooten believes that a reduction in SAT use would lead to more students applying to college.
"Some schools rely too much on SAT scores, which causes students to not apply," Wooten said. 
Those whose scores were harmed because of the biased test, such as people of color, only 40% submitted their scores in their applications. Meanwhile, 37% of those who're first generation students submitted their scores. 
In the coming years, there will be changes to the test. By 2024, students will take the SAT digitally and the College Board, which administers the test, will reduce its duration by one hour. Students will also have calculators throughout the entire math section and less time for reading passages.