Medford Cavaliers secure win over Cosby at home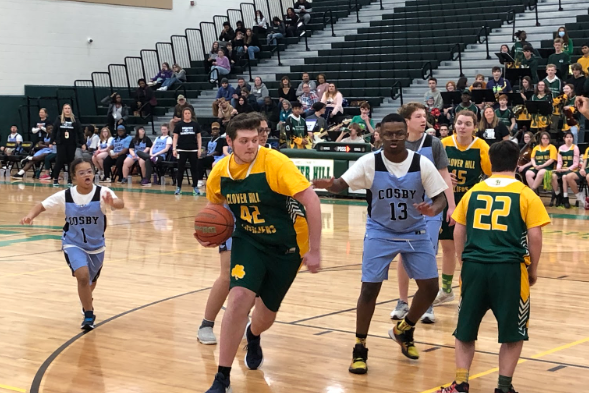 Yesterday, the Clover Hill Medford team took on Cosby in a home game in the gym during third block. The Cavaliers came out on top with a 28-18 win over the rival Titans. 
The Cavaliers led for most of the game, taking the lead in the first half and never surrendering it. At halftime, they performed with the Cavalettes and took the court for the second half to close out the victory. 
Their next game will be on Feb. 16 against Manchester. The theme for that game will be pink out.