Thompson commits to UVA for softball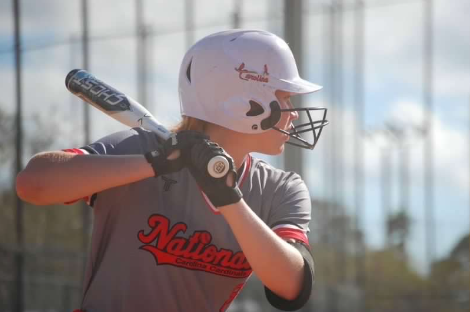 Junior Addison Thompson accepted an offer to play division one college softball at the University of Virginia (UVA) on Jan. 6. 
Thompson chose UVA after growing up attending games and visiting Charlottesville as a result of her family's ties to the university. She will be following in the footsteps of her mother, who also played softball for UVA.
"I've always grown up around UVA and going to see the basketball games and stuff, and [I've] just always been around Charlottesville," Thompson said. "That was definitely a deciding factor. And I always knew it was someplace that I had the option to go and even with it being high in the mix, I knew that with softball it was going to be easier for me to obtain."
Thompson earned an offer from UVA by playing on travel softball teams. Recently, she joined a team that competes nationally, Carolina Cardinals National 16U. 
"About a year ago, I made the decision to move travel teams to a national level organization out of North Carolina," Thompson said. "And so I practice with them. We practice in the spring and now during the winter we're practicing inside just hitting."
She practices with the team every other week. When she is not training with the travel team, she works on her own closer to home. 
"I also practice during the week here in Chesterfield at a local facility and [take] hitting lessons," Thompson said.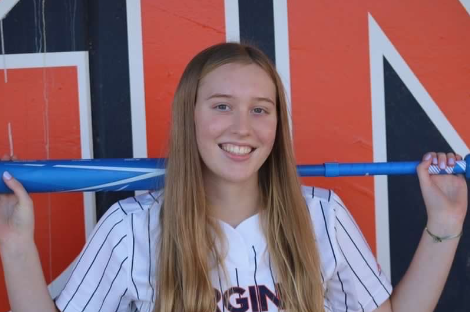 Additionally, she also plays for Clover Hill's softball team. She hopes that the team will be able to come back strong this year after making it to the regional championship last year. 
"We've been through a lot," Thompson said. "We had our coach leave last year and so it was hard for us to kind of come back as a team after that. We made it to the regional championship and we ended up coming in second in that, but we still made states." 
Even though the Cavs lost in the first round of the state tournament, Thompson believes that the season was a step forward that bodes well for the upcoming season.
"I think that coming into that season from my freshman season, which wasn't really outstanding, it was a very big leap for us," Thompson said. "And we're hoping to continue that this year into my junior season." 
Her goal for the rest of her high school softball career is to be a strong leader for the rest of the team. She was named a captain last year as a sophomore and considers it to be a significant responsibility.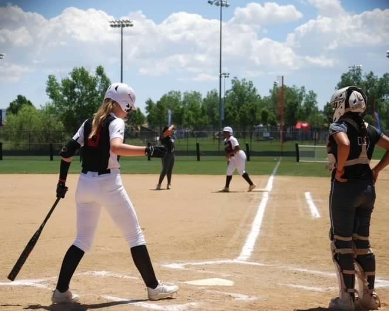 "That was kind of a big deal for me," Thompson said. "I jumped into that leadership position and I'm looking forward to continuing that and helping some of the younger girls and less experienced girls try to get better on their own. I think that'd be a big accomplishment." 
Once she gets to UVA, she hopes to major in either a science field, like biology, or in engineering. 
"I think that will be a good fit because I'm in [Math/Sci]," Thompson said. 
She would like to thank her family, friends, teammates and coaches for helping her reach this point in her sport and her life.
"[I thank] my parents and my family, first of all, for being the best support system there is," Thompson said. "They drive me to tournaments and pay for hotels and all that. And obviously my coaches are always just pushing me to be the best I can and [I thank] my teammates because sometimes they're able to push me even more than my coaches are."