Former Cavalier Chronicle editor and aspiring broadcast meteorologist Keegan Miller returns to the Hill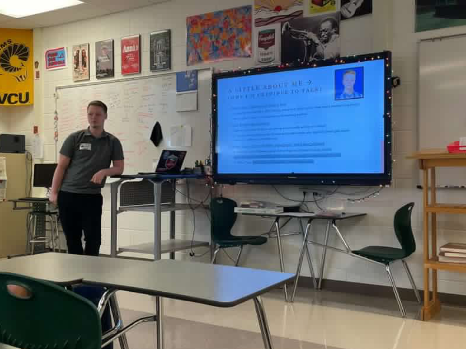 Former Cavalier Keegan Miller is studying meteorology at Virginia Tech with the hopes of becoming a broadcast meteorologist. The class of 2021 graduate currently works for Virginia Tech's WUVT radio station, which is a student-run radio program.
He is currently exploring different options to achieve his dream, whether it is by joining the federal government's National Weather Service or by gaining experience in broadcasting after college. 
"Maybe I'll work for the Weather Service, and then get a master's," Miller said. 
In fact, Miller is already making strides in his chosen field by doing weather segments on WUVT every Friday, which he thoroughly enjoys. 
"We get to do a new segment, a sports segment, and a weather segment," Miller said. "I do weather segments; obviously, it's my favorite thing."
Aside from his current academic pursuits, Miller is also a former writer and editor for the Cavalier Chronicle, where he honed his skills in journalism and communication. This experience has proven to be inspiring, as it helped him discover his passion for and interest in journalism. 
On March 9, Miller returned to the Hill to help prepare current journalism students for pursuing a career in journalism, sharing knowledge on how to effectively get ahead in their studies and what opportunities there are for aspiring journalists.
There are a wide range of opportunities and resources that colleges offer for journalism students. The main difference between high school and college journalism is the availability of more journalistic mediums including television, radio and print; Miller believes that each writing style requires its own specialization. 
"There's a different writing style for [audible mediums] because it's mostly heard, not written," Miller said. "There's different methods that you can use to get the news out to the audience, like alliteration, and some of that stuff your English teachers taught you, it actually does help."
These differences offer students a wider range of skill sets that allow them to specialize in certain fields of journalism or develop a vast skill set so they can work in all fields. Many classes and clubs that colleges offer build certain skills that are necessary in pursuing a career in certain fields, such as one in broadcast journalism; one of those skills has to do with the video and broadcasting.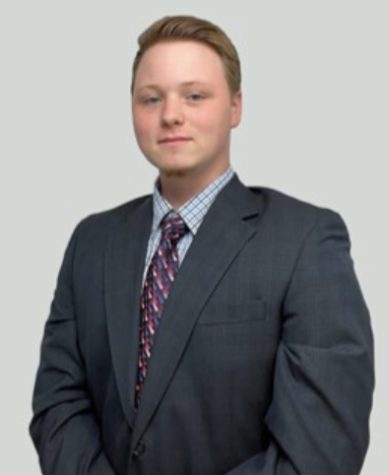 "Video production and editing is crucial to starting your own channel or working for a news production," Miller said.
Many skills overlap between mediums, such as radio and television. Miller believes that radio is a good place to start, since it is only an audio medium allowing one to focus solely on improving their speaking skills.
"My favorite, radio news, is a great resource," Miller said. "It's broadcasted live and unabbreviated version of typical particle movement. It's the best way to work on your voice, since you don't have to work on appearances or anything."
Throughout his experiences in radio he has learned how to work within the Federal Communication Commission's (FCC) guidelines for radio and how to effectively communicate information verbally. Having opportunities like radio broadcasts are vital resources to developing any career in journalism. Miller recommends double majoring in multimedia journalism and communications, since both offer highly necessary resources that students can use outside of class.
"Both majors are light work, and multimedia journalism provides the digital newsroom where you can really practice journalism," Miller said. "The best way to gain these experiences is through clubs; crucial skills are taught there that are not taught in classes."
Miller encourages studying journalists to make use of as many opportunities as they can to hone their journalistic skills, since most major colleges in Virginia offer a large variety of resources. The job market for journalists is competitive, so these skills often prove to be very important in pursuing the specific career path a journalist chooses. However, he believes that this advice is not limited to only journalism students.
Miller believes that the best advice for journalists in college, which also applies to any career or major, is to make use of as many of these resources as possible and build up skills through experience. He advises any student, studying any major, to take advantage of experiences such as internships and clubs, as well as resources within their college, to enhance their learning and prepare for future careers.