The greatest 'Resident Evil' game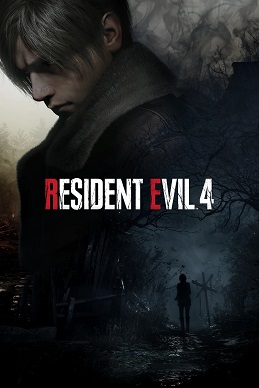 On March 24, 2023, fans of the beloved horror franchise, "Resident Evil," were ecstatic when Capcom released the highly-anticipated remake of "Resident Evil 4," which is widely regarded as the greatest in the series. It has become a massive success, selling four million copies in just two weeks, becoming the second fastest selling "Resident Evil" game. 
"Resident Evil 4" takes place six years after the events of "Resident Evil 2" and stars Leon Kennedy. He now finds himself tasked with the mission of finding the president's missing daughter, Ashley Graham, which takes him to Spain. 
The "Resident Evil 4" remake is an impressive achievement, with numerous changes that improve on one of the best games of all time. Capcom has masterfully blended the horror and action elements of past games to create something truly amazing. The developers made a more action-packed version while still keeping the puzzle-oriented gameplay of previous "Resident Evil" installments. The end result is a high-quality remake that stands on its own without replacing the original. This game is also visually appealing, with stunning graphics and detailed character models. 
Leon lacked any significant character flaw or development in the earlier "Resident Evil" games, but that has all changed in the modern "Resident Evil" remakes. Leon Kennedy has emerged as one of the series' most resilient survivors of the series. He has survived the horrors of Raccoon City, but carries the trauma from the event in "Resident Evil 4." Yet, despite the survivor's guilt and PTSD that is taking a mental toll on him, Leon continues to fight against a slew of new enemies, including cultists, traitors, megalomaniacs and everything else that threatens humanity. 
The original "Resident Evil 4" had lackluster story and character development since the gameplay and other aspects were the main focus. Fortunately, Capcom has cleverly altered and expanded upon the original's material in a variety of intriguing ways. Being able to freely explore the map by boat or participate in side quests are just some of the many great inclusions. The writing and atmosphere have also been given a darker tone, with the developers removing and changing a few cheesy lines while retaining a solid selection of the classics. 
The original basically defined an entire genre for decades. In the "Resident Evil 4" remake, the story is deeper and gives characters that were once underutilized more characterization. This remake stands as a reenvisioning of the original, rather than a replication of it. It preserves and elevates the legacy of "Resident Evil 4" as a genre-defining experience and one of the best games of all time. 
This game was fantastic with a lot of replay value and highly polished gameplay. "Resident Evil" has always had great boss battles and "Resident Evil 4" remake continues that trend. It is a blast to play, with this game being considerably more action-oriented than the previous ones with traps, knife parries and melee kicks. The parry system is great and so much fun to use against enemies. The ganados are more aggressive, which makes combat more intense and challenging. 
The remake has done an amazing job with fleshing out the characters and villains Leon meets. Capcom reworked Ashley's character to be more human and emotional. She is more likable and struggles to survive just as much as Leon, making players connect with her all the way through. Although looking after her is still a pain to do, Ashley is no longer a helpless girl who is always yelling Leon's name. She is strong-willed, capable and grows a lot throughout the game.
Luis is vastly improved as a character too. Capcom revamped his character, making him more comedic while preserving his seriousness. Capcom gives players more time with him and it is great that he had an expanded backstory that also ties into and fleshes out the lore of the village itself, helping move the plot forward. He is a much better character with a lot more depth overall, especially with all the documents you can find referencing him and his backstory in the village. 
"Resident Evil 4" remake is what a remake should be. Capcom refines the story and turns it in a different way while still remaining faithful to the original. "Resident Evil 4" remake is the best "Resident Evil" game ever made, and Capcom has managed to enhance a classic that surpasses the original in every way. ★★★★★