Clover Hill cancels senior assassin to show respect for James River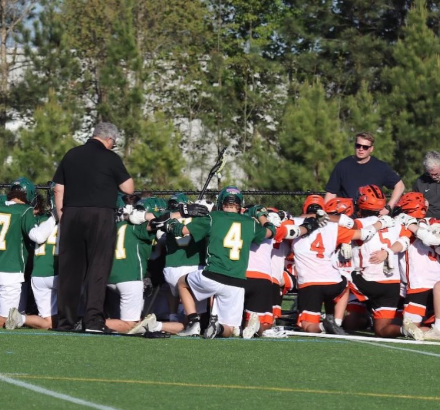 Senior assassin is an annual event in which seniors are to hunt down a specific target. This game provides many seniors with extra memories before they graduate, but this year it was officially canceled due to the tragedy at James River. 
Senior assassin is organized by one to two people in the senior class, and it has no connection to Chesterfield County Public Schools. Those in charge are responsible for providing targets for the participants. After each player is assigned to their target, they have one week to eliminate their target with a Nerf gun while staying safe from the assassin targeting them. Each player who eliminates their target and avoids their assassin advances to the next round. 
As the game progresses, winners from each week will advance until they are eliminated leading to the final when the two remaining players battle it out to determine the winner. Senior assassin costs five dollars for those who wish to participate and is available to anyone in the senior class. Senior Caroline Holmes believes students partake in senior assassin because of its enjoyability.
"It's something that a lot of seniors look forward to doing," Holmes said. "I think a lot of people want to play because one it's fun and two if you win you get all the money."
Senior assassin traditionally starts in April and would usually end around prom, but due to unfortunate events, the game is canceled for the 2023 school year. Holmes is one of the seniors in charge of organizing the game therefore she was involved with the final verdict. With the help from administration she, along with others, had to decide whether to continue the game or cancel it for the year. 
"The school did shut it down for the year," Holmes said. "I had help from [Principal] Dr. Phillips to kind of figure it out but he ended up just telling me to shut it down. I don't know if they will bring it back next year."
Students understand why senior assassin was canceled and feel it was the right decision. Senior Ronan Winton, who did not participate in the game but found out about it through peers, believes Phillips' decision was very respectful.
"First of all, I never heard of it to begin with, but as I saw people like my boyfriend participate in it, [I thought] it was fun, but when they canceled it, I thought it was the respectful thing to do," Winton said.
Clover Hill's seniors will donate all the money collected for senior assassin to the families of the James River students in a show of solidarity.