Deep Groove Records celebrates Record Store Day '23
Hoards of both casual fans and hardcore record collectors flocked to N. Robinson Street on April 22 to celebrate Record Store Day (RSD) at Deep Groove Records.
Once a year, artists and fans alike come together to recognize the important role that record stores have in their communities. Since its inception in 2007, RSD has become an important day for record stores. Limited edition records, CDs, performances and free food are commonplace during RSD. According to the official RSD website, more than 60% of the special RSD releases every year come from independent labels and distributors.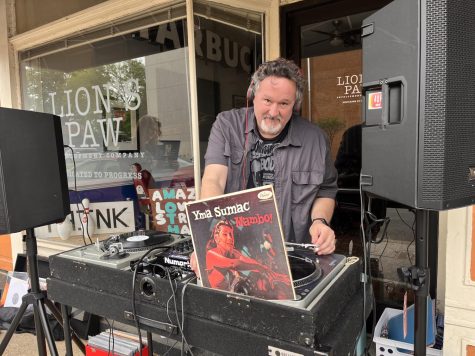 With the recent boom in vinyl records, it has become increasingly easy to purchase records online and at general retailers such as Target and Walmart. Despite this newfound availability, Deep Groove's owner Jay Leavitt believes that people will still want to support their local record stores.
"We only sell records," Leavitt said. "People can focus on just records. We also try to create a chill, fun environment and experience. You don't get that online or at target."
One of the primary reasons why RSD is such a big deal is because it encourages people to shop locally and support local businesses. 
"It brings attention to us specifically and all record stores in general," Leavitt said.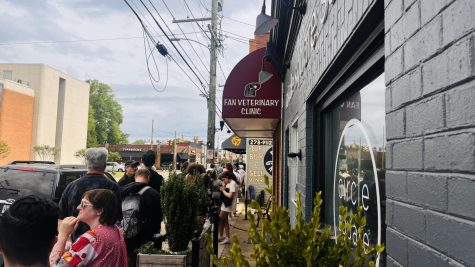 Many people feel dedicated to Deep Groove, with some even going as far as driving four hours to make it to RSD or camping out from midnight.
"It is heartwarming to say the least," Leavitt said. "We have the same crew of half a dozen who do it every year. They come around midnight and are always first in line."
As expected, this year's RSD featured plenty of exclusive records of big time artists and smaller independent musicians. Some of the notable ones include The 1975, Bjork, The Ramones, Chief Keef and Taylor Swift.
"I feel it was a better batch than last year," Leavitt said. "[It was] highlighted by Taylor Swift. [The line] was a little longer than usual, driven by Taylor Swift." 
In spite of all the preparation associated with RSD, Leavitt still enjoys hosting it every year.
"We love RSD," Leavitt said. "It's my favorite day of the year! It is all the extra prep and extra work that is the stress.