Clancy runs to Longwood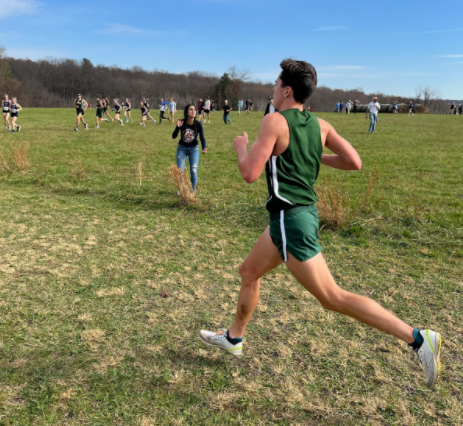 On the morning of Nov. 17, Clinton Clancy officially signed his letter of intent to run cross country and track in college at Longwood University in Farmville, Virginia. 
He recently helped propel the cross country team to a second place finish at states. In the state meet, he finished fourteenth overall to earn all-state honors in addition to the all-region honors he earned for finishing in the top 15 at the regional meet. His best time this season in the 5k was 16:47. 
For Clancy, it feels "fantastic" to sign to play a division one sport, and he is proud of how far he has come to reach this point. In the last two years, he has dropped six minutes off his sophomore year personal record in the 5k.
"I'm very proud of myself," Clancy said. 
He can hardly believe the progress he has made in growing from a JV athlete who ran a 22 minute 5k into one of the best runners in the state.
"It's surreal," Clancy said. "I couldn't even fathom a 22 minute 5k right now. I can jog that."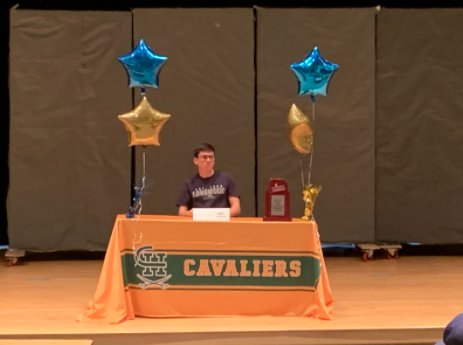 Though he ran in middle school, he focused primarily on baseball during his freshman year, and he competed on Clover Hill's team. However, he decided to concentrate entirely on cross country and track during his junior year.
"I miss [baseball] sometimes but I wouldn't be in this spot if I kept doing that," Clancy said.
Once he made that decision, he dedicated himself to running and his times started dropping. Currently, he runs 50 or 60 miles a week and works out in the gym almost every day. He also strictly controls his diet; he cut out fried foods, red meat, sugar and other junk food and primarily eats healthy foods such as rice that are excellent fuel for running.
Cross country and track coach James Wahrman gave a speech honoring Clancy for his commitment to the sport and his character, pointing out how hard he worked to improve his performance.
"I have rarely seen someone as dedicated as he is," Wahrman said. 
Junior Caleb Wilcox, Clancy's teammate in running and baseball, also spoke. Wilcox praised Clancy's willingness to practice no matter the conditions and emphasized that he was glad to run with him. 
"We practiced in the pouring rain, in the snow, in the extreme hot and cold, and he always came out," Wilcox said.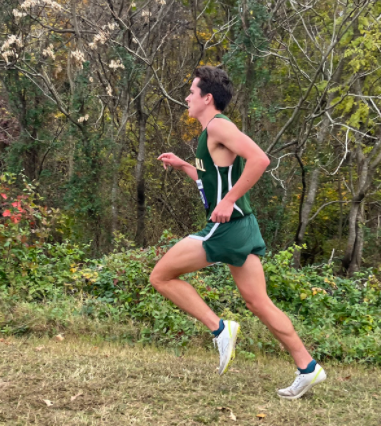 During his first cross country season at Longwood, he wants to run an 8k in less than 27 minutes and establish himself as one of the team's best runners. However, in his college career as a whole, he has a higher goal.
"[I want to be] an all-conference runner, and that's probably the biggest goal because that's super tough," Clancy said.
However, he also wants to make a difference on the team. He plans on doing everything he can to make both himself and his teammates better.
"[Longwood] is getting a guy who is going to make the program better," Clancy said. "Everybody around me is going to be better. That's what I bring to a team, like I brought to this team, just getting everybody better. And I'll be out there working every day and be super disciplined. I'll do the small things. I'll probably encourage others to do the small things."
Now that he has signed, Clancy will run for the Longwood Lancers and continue his running career for the next four years. Academically, he plans to major in either business or accounting.