Women's History Month Spotlight: Amanda Gorman
This article is the third in a five part weekly article series that will feature famous historical female figures for the month of March. This week's feature will deal with Amanda Gorman, a youth poet who is renowned for reciting her poetry at President Biden's inauguration, as well as Super Bowl LV. 
Amanda Gorman was born as a twin on March 7, 1998. From a very young age, she became invested in politics, as well as advocating for the betterment of society. At age 11, Gorman made the commitment to run for president when she was older. 
Gorman was born prematurely, and with that, grew up with a learning disability. In kindergarten, she was diagnosed with an auditory-processing disorder. Because of this disorder, Gorman was unable to pronounce the "r" sound until she was 20 years old. She credits the play Hamilton for helping her better learn to pronounce the letter "r." Specifically, she would listen to the track of "Aaron Burr, sir," because of its repetition of the letter "r." 
She, however, did not let this disorder define her, as at age 16 she was named a youth delegate for the United Nations. Later, she graduated from Harvard University during the COVID-19 Pandemic. 
Gorman, though, is most well known for her poetry and writing. From the age of 5, Gorman found writing to be soothing for her. She soon found a love for poetry. She credits this love of poetry to Ray Bradbury, whose poem "Dandelion Wine," left quite the impression on the young Gorman. Sonia Sanchez's poems also left an impression on Gorman, starting in middle school.
At 16, Gorman was named L.A. Youth Poet Laureate. She also founded an organization called "One Pen One Page," which worked to promote youth literacy and creativity. 
At Joe Biden's inauguration in early 2020, Gorman recited her inaugural poem, "The Hill We Climb," a reference to painful history, as well as hope for the future. Her most recent mesmerizing performance came at Super Bowl LV on Feb 7, 2021. There, she recited a poem to the crowd of almost 25,000 people in the stands, as well as millions more watching around the world. 
In conclusion, Amanda Gorman has proven that anybody, no matter age or gender, can make a difference in the world. Whether it be through writing, or through organizations that promote the betterment of the world, Gorman has shown that both can turn the tides of modern society.
Leave a Comment
About the Contributor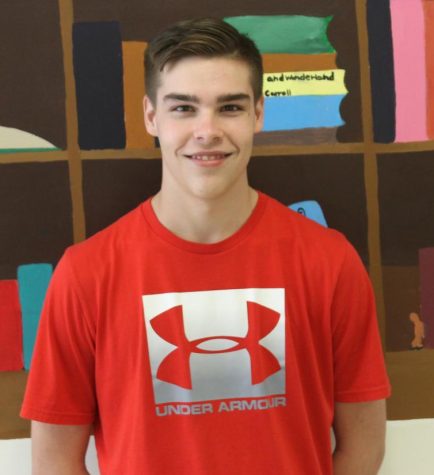 Cabot Butts, Editor-in-Chief
Currently a senior at the Math and Science High School at Clover Hill, Cabot is very much interested in the world of sports. He is currently in his second...