Boys volleyball unable to end losing streak versus Matoaca
Last night, the Cavaliers' boys volleyball team saw their losing streak stretch to five games after a tough loss against a deep Matoaca team. Matoaca proved to be a very strong side, as the game never seemed in reach for the Cavs. 
Matoaca's set victories were based mainly on runs they had throughout play. To start the match, the Warriors quickly jumped out to a six to nothing lead. In the same opening set, the Matoaca front blocked almost everything in their path, leading to a set result of 25 to eight. 
A bright spot for the Cavaliers came at the beginning of the second set, when they were able to gain an early two to nothing advantage. However, Matoaca quickly scored three unanswered points, retaking the lead. Up until the double-digit mark, the set was back-and-forth, Matoaca was able to hold on to their three to two lead, only giving up the lead once more, en route to a second set victory, 25 to 16. 
Matoaca opened up the third set by scoring the first three points of the set. The Cavs, however, were able to bring the score within three at one point, 10 to seven, before head coach Joey Joback called a timeout. Matoaca quickly went up by eight following the timeout, eventually winning the set by a score of 25-20
Impressive in the match was senior Bryce Matthews. Matthews contributed eight kills and two blocks while winning his second Cavalier Chronicle Player of the Game award. Matthews was also able to add an ace in the match. Also notable in the match was junior Brayden Berardo, who assisted on 10 kills, while adding five of his own.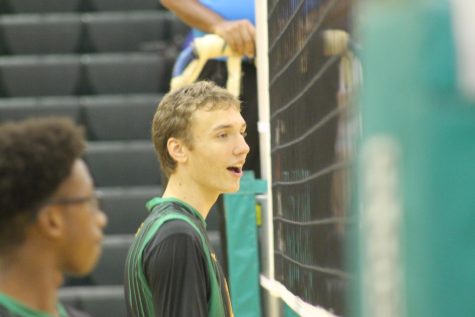 With the loss, the Cavaliers drop to three and seven on the season, looking for a boost of confidence in any form before their next game. The Green and Gold will go on the road for their next match, which is against the LC Bird Skyhawks (0-10) on Monday, Oct. 3 at 7:15 p.m.