Damar Hamlin injury: where does the NFL go from here?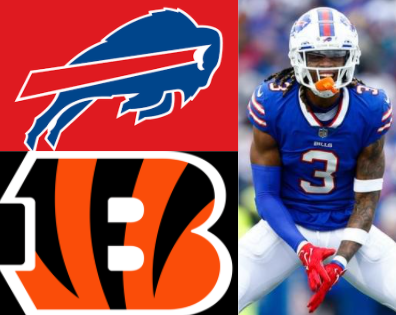 Update: In recent days after Hamlin's injury on Monday Night Football he awoke at the hospital and is breathing on his own. Previously, Hamlin was on a ventilator. However, just three days after Hamlin's horrific injury, he was said to be communicating with doctors, through writing, as well as asking questions about his team. During a press conference, University of Cincinnati Medical Center reported that the first thing that Hamlin asked when he woke up was "Did we win?" In answering the question, Hamlin's doctors said "Yes Damar… you won the game of life!" 
Hamlin tuned in when the Buffalo Bills took on the New England Patriots in Week 18. Active on social media throughout the game, Bills fans were justifiably relieved that Hamlin was awake and supporting his team. Playing the game with the rally cry "Love for Damar," the Bills returned the opening kickoff 96 yards for a touchdown, a scene that game broadcaster Kevin Harlan could only describe as "Storybook." 
During the game, Hamlin went back to Twitter, this time to say "OMFG!!!!!!!!!!!!!" in response to Nyheim Hines' kick return at the beginning of the game. Following another kick return by Hines, and a few other scores, the Bills pulled off a 35-23 win.
The Bills, of course, dedicated their win to Hamlin. While Hamlin is still considered to be in critical condition, he is stable and able to breathe on his own.
_________________________________________________________________________________
During the first quarter of the Monday Night Football matchup between the Buffalo Bills and the Cincinnati Bengals, Bills safety Damar Hamlin made a tackle on Bengals receiver Tee Higgins. To many, the play seemed routine. Both Higgins and Hamlin got up, and it looked as if play would resume. However, mere seconds after standing up following the play Hamlin collapsed back to the ground.
After falling to the ground, medical staff from both teams rushed to aid Hamlin, who laid motionless on the ground. For approximately nine minutes, medical personnel attempted to resuscitate Hamlin by performing cardiopulmonary resuscitation (CPR) and administering two defibrillator shocks. Once they were able to restart his heart, medical staff loaded Hamlin into an ambulance and took him to the nearby University of Cincinnati Medical Center. Hamlin remains in critical condition. National Football League (NFL) commissioner Roger Goodell has postponed the Bengals-Bills game and there are no current plans to play the game this week. 
Hamlin's injury raises the questions: where does the NFL go from here? How will next week's scheduling be affected by this unfortunate event? What safety protocols should be implemented going forward? 
First and foremost, Hamlin's health comes before any conversation about the NFL schedule. With that being said, there should be no talk of scheduling any game next Sunday, or discussion of restarting the Bengals-Bills match up until we at least get an update on Hamlin's health. If that means pushing the season back by a week, so be it!
Next, the NFL must question what to do going forward concerning player safety. We have seen the positives and negatives of what the NFL has put in place as far as concussion protocol and other similar issues are concerned; just take Dolphins quarterback Tua Tagovailoa for example. Eerily similar to this situation was National Association for Stock Car Auto Racing (NASCAR) Dale Earnhardt Sr.'s death following a collision with the outside wall in the 2001 Daytona 500. Following the race, NASCAR implemented tons of new safety measures. Is this something that the NFL should consider? For me, it is hard to answer this question without knowing exactly what caused the injury. Until we have concrete evidence as to what caused Hamlin's injury, it would be insensitive to suggest that the NFL implement any safety measure.
Once we figure out what caused the injury, then I suggest that the NFL do anything in their power to keep something like this from ever happening again. 
This article will be updated when new information becomes available.